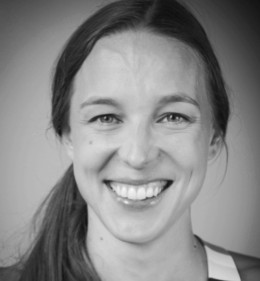 Jenni Morrison-Jack is the founder and owner of Ihana Yoga, yoga teachers' teacher and holistic health coach. Jenni's past studies (Master of Science in Business Administration) equipped her with an appreciation of scientific research that she now uses in yoga teaching, researching, writing and lecturing. Jenni is recognised by her peers, as the expert of yoga anatomy, and currently lectures applied yoga anatomy and asana in five different yoga teacher trainings both in Australia and overseas. She presents in national events, such as Yoga Australia Conference. Australian Yoga Life regularly features her articles.
Coming from a rhythmic gymnastics background, Jenni saw yoga as another beautiful and relaxing form of exercise until 2005, when her regular yoga practice guided her through an emotionally tough year into personal transformation and spiritual awakening. Her desire to share passion for and knowledge of this holistic life style led Jenni to yoga teacher training in Mysore, India. She has spent 6 months altogether in India and in the Himalayas of Nepal studying asana, pranayama, yogic philosophy, chanting and Vipassana meditation, which further reinforced the inner journey that yoga is for her.
Jenni's mission to raise the standards of yoga teaching has taken her first throughfour different yoga teacher trainings and later outside the yoga scene learning from health specialists, including an on-going mentorship with Carl Montgomery, Applied Integrative Medicine and Sports Conditioning Specialist, who has coached hundreds of Olympic Athletes. Jenni's strength in yoga teaching combines her solid anatomical knowledge with the yogic wisdom teachings to explain how students can activate their body's own healing mechanisms.