Content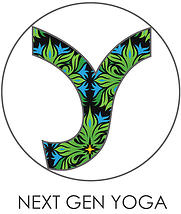 Keeping it real, one breath at a time.
Our vision is to reach more young adults ages 14+ with the benefits of yoga
Next Gen Yoga is a program for the 14+ age group.  Next Gen Yoga was launched specifically to support young adults with mental and emotional wellbeing whilst delivering the physical benefits of yoga (strength, balance, flexibility). Our classes aim to bring balance into students' lives by teaching them mindfulness, and breath awareness.
We focus on cultivating:
• Increased awareness and ability to focus
•   Improved understanding of self
• Improved sleep
• Ability to self regulate
• Resilience
• Improved body and self image
• Relaxation
Afterschool Next Gen Yoga timetable